Sharing my family favorites with you in a little California Christmas List. This is my Spotify music playlist & it's always plugged in and turned up in the car! I hope you download these artists- They are truly some of my favorite tunes & favorite interviews. Enjoy the sounds of the season!
XO, Kristin
Carnie & Wendy Wilson – Hey Santa!
Jim Brickman & Martina Mc Bride –The Gift (And her Christmas tour dates too!)
Josh Groban – NOEL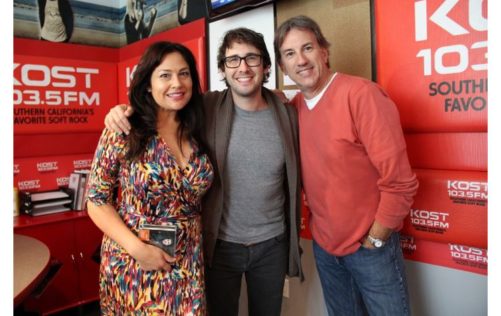 4. Justin Beiber – Under The Mistletoe
5. Jim Brickman – Peace
6. Zooey Deschanel – A Very She & Him Christmas
7. Stevie Wonder – Someday At Christmas
8. Michael Buble – Christmas Deluxe Special Edition
9. Colbie Callait – Christmas In The Sand
10. NOW That's What I Call Xmas 4 (Everybody great from Bing to Sting!)
BONUS TRACK: RUN DMC – Christmas In Hollis (Best song on the album IMO. Thank you Bill Adler.)
NEXT: How Kristin's radio show gives back during the Holiday Season in Hollywood. CLICK here!