Welcome in! I'm Kristin Cruz from the "Mark & Kristin Show" hosting live morning radio on KOST 103.5fm for many years. I write & talk about Pop-culture, Parenting, Motherhood & Career on "The Mom Show", while raising 3 kids & a Chihuahua. I create Lifestyle Content & LA Stories on a syndicated blog/media blast called m✪mtourage which features celeb insight & expert advice from the best in their fields.

I've worked in the Entertainment Industry since graduating LACHSA. I grew up here, but hung my hat in New York & London too. I was a Director's Rep, so I'm always up for sharing about talented filmmakers. I'm a Music Video Producer, & a recovering Record Label Exec (from Bryan Adams to Jay-Z) so it's my nature to put people & projects together. My training as a Radio DJ makes me a total News Junkie & a fast-talker, which I find comes in handy now at school PTA meetings.

Looking at my own resume, I've done a lot, & I have a lot to say about my career, the people I've worked with, & what I think is the next big thing.  But "About Me" pages can be long & boring, so I'll go back to my TV news days in San Diego & do it in quick sound-bites & video clips.
Kristin Cruz's About Me Page

✪ I've always loved social media & entertainment trends. This site is my web-home that I designed with a vision, some creativity, a lot of work, & my mom-brain (in a good way). I'm sharing where I've been & the path I'm on to having it all, with a family, a dog, a glue gun, & a glass of Sangria. We can do this mom-thing & still conquer the real world outside.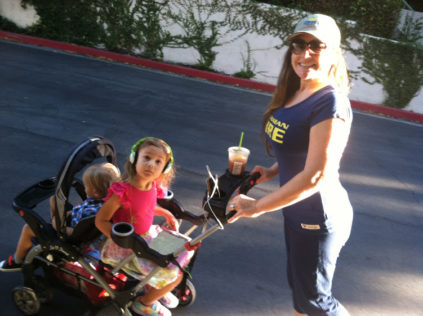 It's about the Destination, and the Journey.
✪ I can sing with Stevie Wonder (and I did) but I can't boil an egg, or get to the gym (and I still haven't). Life as Kristin Cruz the parent, the film producer, the cheery morning radio DJ (who hates mornings), is all just a journey. "It's about the Destination, and the Journey." Words to live by.
This is THE MOM SHOW, and the name of my content company.
✪ Writing from behind the scenes, I help other women by sharing my saga & secrets for everyday living with kids, without losing the hustle. I also write female-focussed stories, magazine articles & screenplays. I'm asked to speak about my own Career Reboot & work/life balance. Mixes well with.. Some stories I have gathered from inside the industry, at all the right times, over the last 20 years.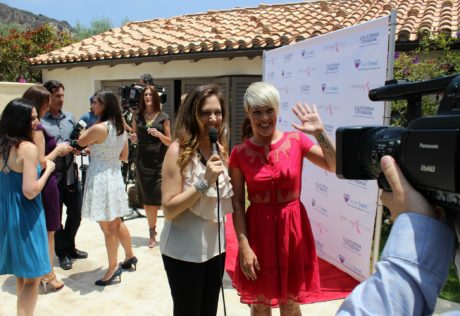 ✪ From filling in for Kelly Ripa & interviewing Jennifer Anniston, to producing music videos for Jessica Simpson (Before we both had babies), I've got a pretty interesting resume. For my Bio see my LinkedIn profile. I'm home now, & while I'm burning dinner & playing Minecraft with my kids, I #cantstopwontstop: Speaker, Producer, TV Host, Family Lifestyle & Parenting Expert, Product SP & Reviewer, Actor & Mom-inspired Writer [PR Friendly].

If you read this much then we're gonna be friends. So reach out by email or leave me a comment. You can DM me on Twitter– I always respond. (But if anyone calls my cell, and leaves a message? It vanishes back to the 90's where it belongs.) Can't wait to talk!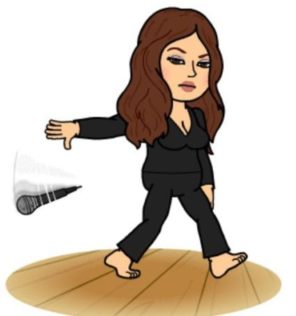 XO & mic drop,
Kristin ❥