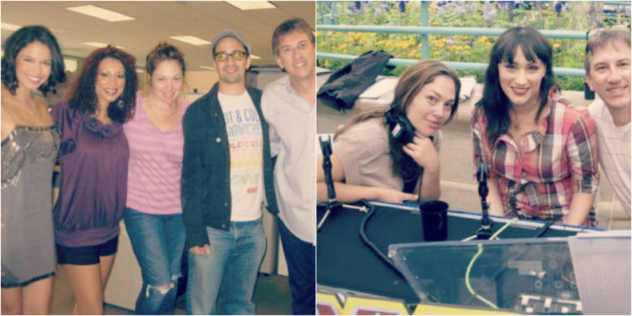 I've always loved finding Entertainment Trends! When I was younger, it was my job to seek out talented artists and then connect with them so we could sign them to our company. Part of my job as a "sales rep" in the entertainment industry was to keep my ear to the ground, pay attention to shifts in public interests, read the news, stay informed, look ahead.. I was part visionary, part salesperson, and total art junky.
My job on the radio is similar in a lot of ways. Instead of calling up friends & clients to chat about my finds, or what I was seeing in my crystal ball, I would do a bigger version of that by having a conversation on the mic with a few million listeners. Whenever I heard a song or met an artist that gave me ✨ that feeling ✨ I was SO excited to share it with everybody, and I totally could!!!
That's how I felt when I met the creator of In The Heights Lin-Manuel Miranda, and why I wanted to interview Jordan Sparks in New York on LIVE! with Regis & Kelly. She was so young and sweet, yet with a booming Broadway-ready voice.
Same vibe with Idina Menzel. We met a few times in-passing, and talked on the radio. But when we got together on a particularly cold & dewy morning on the empty grounds of Disneyland (before any guests came in) we talked a bit more. She confided that there was "something in the works" with Disney animation, but she couldn't say what exactly it was, yet. Of course we spoke again later, and that little project was the movie FROZEN.
"Whether it's fashion trends, food, wellness, or entertainment trends, Kristin Cruz has always been able to be in the right place at the right time.. Before the trend is out there. With a keen eye for finding talent, she has represented Directors like Quentin Tarantino & Steve Carr, and collaborated with artists like Jay Z & Metallica, and brought award winning content to MTV, BET, Vh1, MuchMusic and more.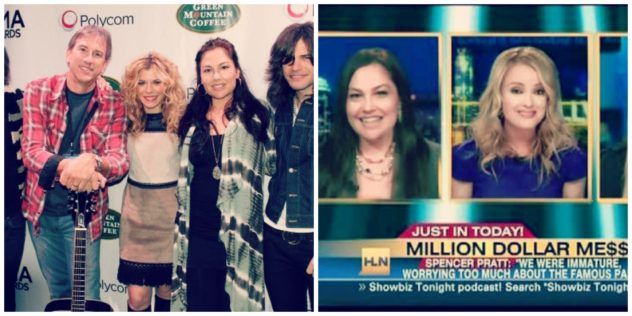 You may know Kristin from hearing that distinct voice in the mornings in LA, on your way to work or school. She's been the "Early Girl LA", and the "Curator Mom", finding trends on-air, online, and as he devours magazines, that help problem-solve and make life more beautiful for all her girlfriends."
I do plan on continuing to bring you cool things, like interviews, celebs, experts and products that I endorse. See the products & events I've curated for moms and families on MomAngeles.com and more to come in the Shop here on my site. I can't wait to share the coolest things under the California sun with YOU, thanks to a new collaboration coming soon. And, I'm most excited to keep writing about life as a mom here in LA, which will be coming to a screen near you very soon.
XO Kristin