On my podcast show we have a Moms In Media Giveaway that's sure to put some Spring in your step! The winner of our giveaway package gets so much VIP swag and bragging rights for sure!
If you win you can walk the red carpet with celeb moms. You'll get a meet & greet with founder Rachel Pitzel. And you will go home with a huge VIP swag bag curated by Club Momme experts. We are all about helping you experience the best that life has to offer, and this is definitely going to be one of those incredible experiences!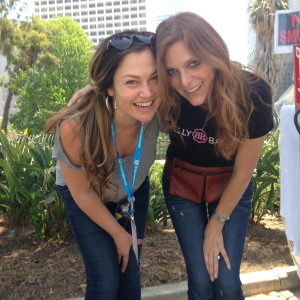 Our "Family Travel Show" is designed by moms, hosted by moms, and geared towards moms. We focus on Los Angeles, our home. We cover what we know best, and make sure to list unique finds as well as SoCal family traditions. Listen to the #BestofLA segments or watch our videos for more insights as they come. Keep tuning in for more info, hidden gems, fun times and fantastic prizes.
Now is the time to Enter To Win your special experience at CLUB MOMME SPRING FEST
with Kristin & Laura!
Enter to win this Springtime prize on our Facebook page www.facebook.com/MomAngeles. We want you to get the most out of LA, everyday.
💓,
Kristin Cruz•in California
https://www.facebook.com/MomAngeles/photos/a.349170021784803.72918.196177690417371/978171282218004/?type=3