Original Good Goods meets another locally made & mom-created company, called Native Wilds. Together a great collab was born to give moms the chance to win treats that they will love & can feel good about using. Here are the details so you can enter to win:
INSTAGRAM GIVEAWAY TIME! Win a full set of ORIGINAL GOOD GOODS organic product line as well as $50 credit to shop Native…

Posted by Kristin Cruz on Friday, May 12, 2017
Be a friend and let your friends know. Winner brings home a full package loaded with all products in the Original Good Goods product line plus $50 gift card to shop Native Wilds. That is a gift that would make any mom or mom-to-be, very happy.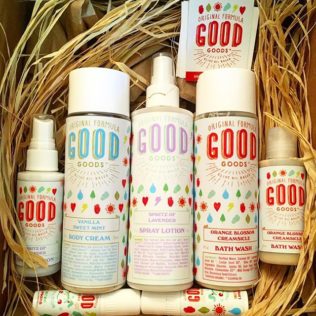 Continue following my blog and hear interviews with cool mompreneurs by following my radio show THE MOM SHOW on-air or listen online.
Have a happy & GOOD Mother's Day! ♡, Kristin