Interviews with experts. I love talking to the experts who know so much about the things we everyday people need help with! From Doctors, to Designers, to Athletes and more.. I've been fortunate to work in this business as a trusted broadcaster. I'll be brining more of these insights to my blog and asking some of my favorite experts to come back here and visit with us so we can get more information from the best people. (And some of the most fun people, who simply inspire!)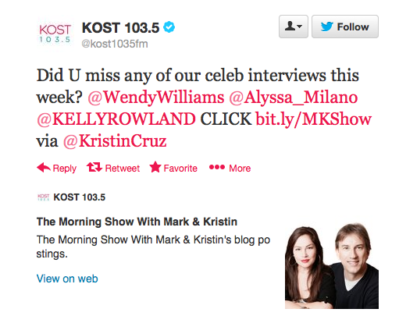 I've worked with so many talented people & had conversations on-air with true legends. From Academy Award Winning actors like Meryl Streep, to the late great Joan Rivers, to TV host Mike Rowe, to entertainer Wendy Williams, to the Globe Trotters, to US Olympic Gold Medalist Apolo Ohno, to Pulitzer Prize Winner Lin-Manuel Miranda, to music legend Stevie Wonder, to Hockey legend Luc Robitaille, to cooking legend Paula Deen to name a few. And can;t forget Dr. Oz, who gave greatest and craziest pregnancy advise that I will never forget.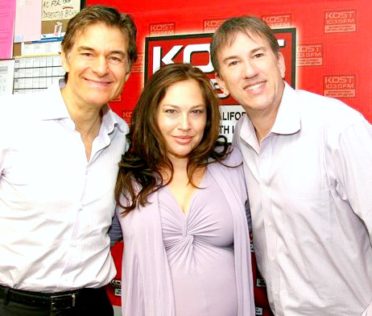 Kristin Cruz with Dr. Oz on The Mark & Kristin Show
I have so many ideas for future guests and topics, but I want to hear from YOU! Please leave a comment below if you have someone you'd like to suggest for an interview. I can always write up a fun Q&A for us. Those are great for busy celebrities, or super shy tech moguls. I also love meeting in-person and on-camera. Whether it's with my full camera crew to just on my iphone, I do love to see video on blogs. It's a fuller, and more intimate experience. Lastly, there is "the phoner" as we call it in radio. I can record and broadcast a live or recorded Podcast interview with a celebrity or expert at anytime. This is a really fun and non-threatening type of interview, that we can all do in our pajamas. What's not to like about that?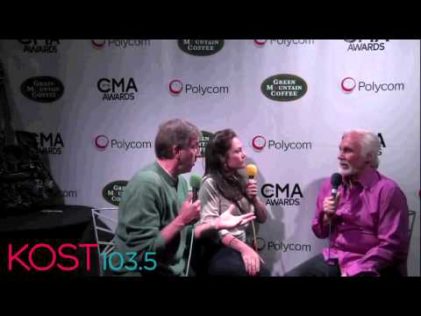 I look forward to bringing more inspiring speakers & interesting stories to this blog through my interviews. Come back soon!