Hi! It's Kristin and Laura here. We're proud to continue hosting the "Best of LA" web-series focussing on Los Angeles businesses and destinations founded by Moms, LA family operated, or that are special destinations which have been "MomAngeles Approved". The whole team over at MomAngeles Media is excited to introduce new videos on the MomAngeles Facebook Page often.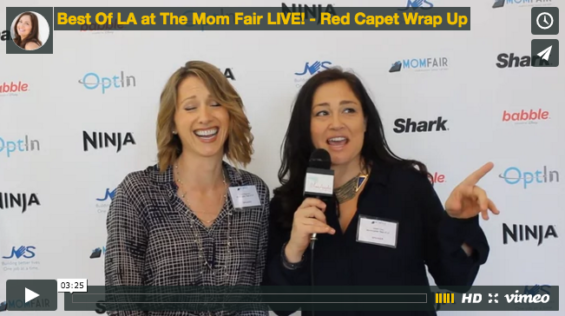 Thanks to Westfield Century City, Vinci Academy we get to explore the world of color through the words of author Drew Daywalt's best selling "The Day The Crayons Came Home". That was a day at the mall which was even better than usual as we shopped, played & gathered with kids to encourage reading! One of our favorite LA charities was at the center of it all, as other local writers joined us like Sarah Maizes.
Here's a little more about CRAYON COLLECTION & in my radio interview with Sheila Michail Morovati. Find out how she started such a creative campaign from her kitchen & what motivated her to make it happen. Plus, hear about her very cool partnerships with Penguin Random House and the film makers of THE HERO OF COLOR CITY. Sheila needs to dish up the whole behind-the-scenes story for us.
We look forward to getting visits from you on our MomAngeles Facebook Page. Thanks for listening and watching the shows produced out of the MomAngeles Media Studios. On special nights when I have my sparkling sangria from Whole Foods, & 2 sleeping kids, I'll be getting creative on paper or on my little podcast. So let's be sure to post & raise a glass to each other, every Mommy Monda,  by checking in here and sharing on social media! I love hosting shows on the radio, podcasting outlets, and on vlogs. My professional training has morphed into a hobby for fun and a way to help others. I appreciate you supporting by listening and watching when you have some "MomME-time".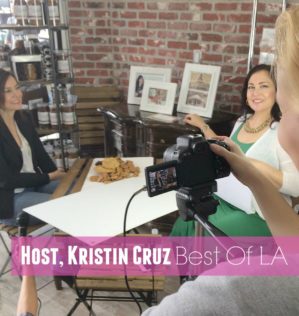 And I will see you at our next event where we'll be filming & interviewing more interesting things that have to do with having a fantastic family life. I'll be the mom juggling bags of stuff, a toddler, and a Starbucks. Wait. Isn't that most of us? 😉
XO Kristin
{Photo Credit: Thanks DadsofDivas.com for the great pic!}