Major spoiler alerts (& squealing) about the upcoming release of CATTAILS by my gamer EpicIzzy65. She's 8. She games hard. She's got opinions about everything. And she doesn't hold back!
RIDICULOUSLY EXCITED ABOUT GETTING THE EARLY RELEASE OF CATTAILS!
EpicIzzy65 started playing Minecraft at the age of 4. That was even before there were horses in the game. It was her first game-love, and Stampy was her first YouTuber. If you have a kid who can relate to any of that then this review is for you.  And if you are just a cat-lover who plays video games, then you want to check this out & tell all your friends.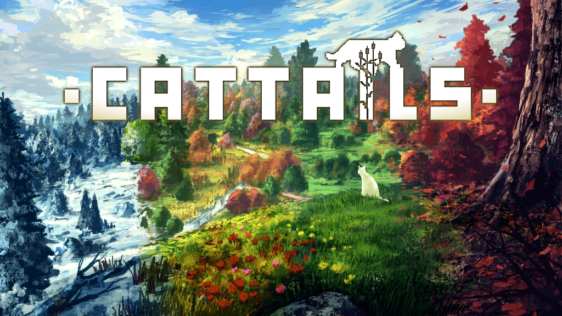 EPICIZZY'S REVIEW- LET'S TALK ABOUT CATTAILS:
The CATTAILS game is easy for anyone to enjoy. Moms will like CATTAILS because there isn't anything scary in it. There aren't villains or monsters. There aren't any characters that could give the little ones a nightmare. I'm always looking for the "smare element" of a game (that's my term for scary/nightmare scenes or characters). EpicIzzy65 never plays anything really scary because she's just never been a fan of that kind of game or video. For example, you'll never see her play 5 Nights At Freddy's. All of her favorite game, video, or movie picks are good for almost any age. This game is totally Izzy-approved for gamers 5 & up, who can read, & operate a PC.
When we heard from an inside source that CATTAILS was green-lit on STEAM we jumped for joy. It couldn't happen to nicer people. And we genuinely think this game is a gem that will quickly gain loads of fans. CONGRATULATIONS TEAM CATTAILS at Falcon Development!
"It makes me feel like I'm really in nature." -EpicIzzy65, CATTAILS
UPDATE: Since this original post the CATTAILS game is now available on STEAM. All links have been updated.