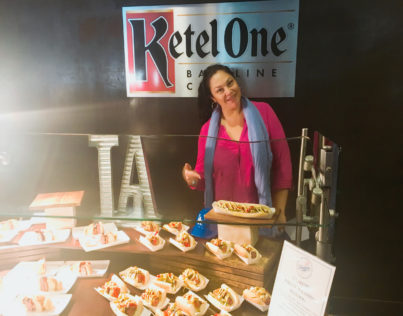 Raising kids in LA means we go to Dodgers games as a family. It's a tradition as a native Los Angelino. As an ex-radio host it's even more exciting this year because of the tributes to one of the absolute greats in broadcast history: Vin Scully. This will be my first season ever listening to a game on the radio without that distinct voice painting the picture. Being a foodie, a latina, & a sports fan, I have to say the Dodgers game experience is dear to my heart, and it wouldn't be Summer without it.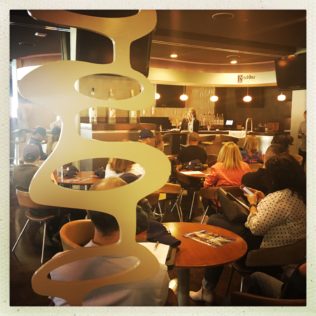 This Summer there are new reasons to take in a ballgame in LA. I spent a day with new Executive Chef Ryan Evans who walked me through all of the fresh new dishes on the menu. He's been with the Levy Restaurant culinary team at Dodgers Stadium for a few years, but this is his first season at the helm. His energy is contagious. Chef Ryan loves what he does & has a passion for creating an eating experience for Dodgers fans, like none other. His goal is for the MLB stadium experience to be a win for your taste-buds. In his 2017 line-up he pays homage to the roots of the city.
Sweets are hot. Chef Ryan brings an entire stand of desserts to the stadium. Offerings include a traditional funnel cake like you'd enjoy at a state fair, to Mexican churros. I can't wait to smell the cinnamon sugar air – You know that's gonna smell good.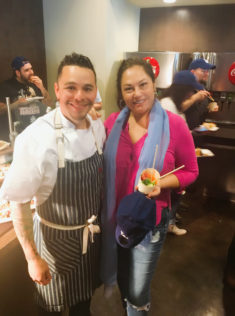 Poke bowls are offered now with fresh tuna & there's even an option with noodles that is totally vegan.
What kids doesn't love tater tots? (And what mom doesn't love helping to clean her kid's plate?) These tots are served grown-up style with cheese toppings & piled in a to-go boat. I ate mine before I even got back to my seat.
You HAVE to eat a dog at the game. That's just.. A moral imperative.
Did you know Dodger Stadium had a secret menu? For this vegan mama I am all about the VEGAN NACHOS! YES! Just ask and you shall receive totally vegan cheese from local vendor Melissa's. To make things even more "LA", you can totally enjoy the hotdog-& a-beer experience without ordering a brawtwurst. Get yourself a Veggie Dog & pile on all your favorite ballpark toppings.
Also new to the park this year are some pieces of swag that have a fresh look. I got to preview what our Hispanic Heritage Night t-shirt looks like, & the Hello Kitty shirt, as well as the Vin Scully night swag. I want all of it & you will too. Pics and video below so you can peruse the goodies like I did in the Ketel One lounge with the familiar faces from inside the franchise.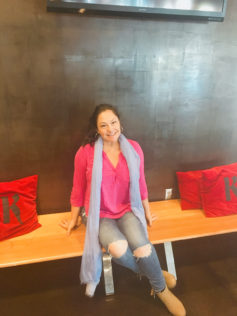 Thanks again to the dodgers for so many years of memories as a girl growing up in LA, to a mom raising kids in this fine city. We can't wait to see a game, grab some snacks, and make more lasting memories together.
Opening night is April 3rd, Dodgers vs. Padres
The Jackie Robinson statue will be unveiled April 15th.
For a full list of special nights & the playlist go to the DODGERS website.